ASFM 2023 In A Meeting Which Has Participated In 400 People From 40 Countries With Object Of FORENSIC SCIENCE TO HARMONIZE EVIDENCE IN AFRICA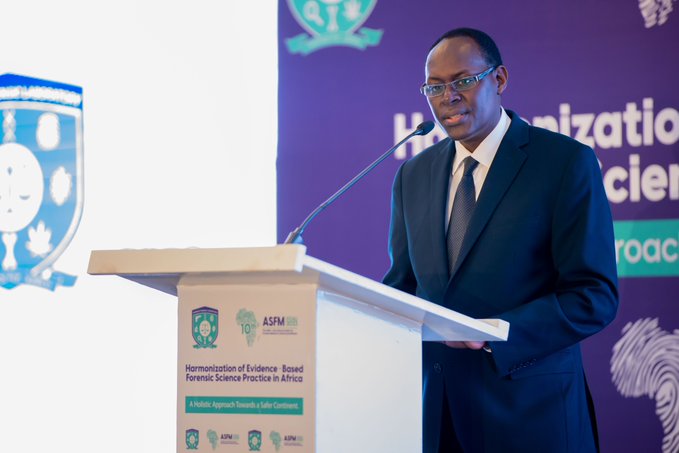 The 10th African Society of Forensic Medicine (ASFM) International Conference opened in Kigali Rwanda with a call for African countries to invest more in Forensic Science as one of the sure ways to deliver equitable, efficient and timely justice.
Speaking at the opening of the conference, the Chief Justice, Dr. Faustin Ntezilyayo pointed out that in today's complex and rapidly changing environment, where people's expectations for quality justice are high, many countries have been working to transform and modernize their justice systems.
Such reforms include strengthening the use and application of forensic science evidence, with the ultimate goal of improving efficiency in the administration of justice, citing Rwanda's efforts, which has invested in Rwanda Forensic Laboratory, giving it an autonomous status, which allows it to work independently and deliver undisputable services.
The Chief Justice said that having a Forensic Institution that supports the justice system with evidence based on science and technology for use in courts of law and other justice bodies is a great achievement to the country, pointing out that the government will invest more in RFL as a "key player" in regional and international collaborations in forensic science.
The pledged support also targets to solve African challenges including Gender-Based Violence, Child Abuse crimes, among others.
"Our country is ready to work, collaborate and therefore support initiatives that bring solutions to the problems faced by African continent as for instance the large number of crimes including Gender-Based Violence and Child Abuse and so forth," Dr. Faustin Ntezilyayo, Rwanda's Chief Justice said.
"Having Forensic Laboratory that supports the justice system with evidence based on science and technology for use in our courts of laws and other justice bodies is a great achievement to the country. Besides providing relevant scientific evidence, RFL services contribute towards reducing the turnaround time of the case before trials in the courts," he added.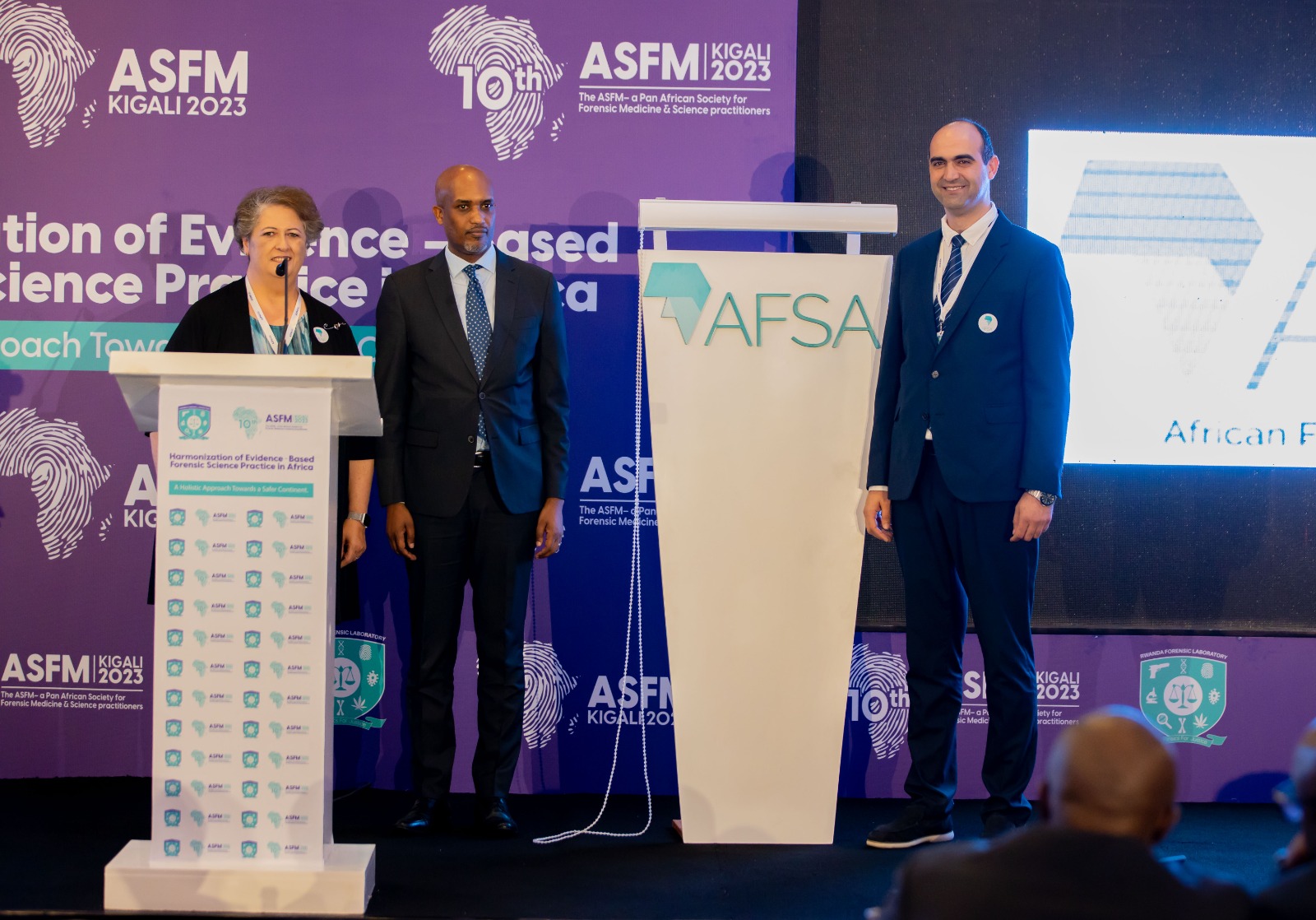 He pointed out that RFL was established with autonomous status, which allows this institution to work independently and deliver undisputable services.
Dr. Ntezeryayo made the remarks during the four-day event, starting from 7th to 10th March 2023. Happening for the 10th time, it is themed "Harmonization of Evidence-Based Forensic Science Practice in Africa- A Holistic Approach Towards a Safer Continent." It also aims at discussing improvement of forensic science practices on the African continent.
Several topics will be discussed human tissue banking, Management of the dead, Identification of deceased migrants, Disaster response and management, Prevention of gender-based violence, crime scene management and harmonized evidence-based forensic science practice.
"RFL is responsible for providing forensic services, to Government institutions, families and individuals, in Rwanda and beyond our borders by providing forensic evidence for fair justice administration," Dr. Charles Karangwa, Director General of RFL said.
He said that different services are provided using 12 laboratories confined into 9 units including DNA services (paternity testing, Kinship and genotyping, biological traces analysis and rest of dead bodies analysis), Toxicology and Blood alcohol services, Forensic medicine services, Ballistics and Toolmarks services, Questioned documents services, Fingerprint services, Drugs and chemistry services, and Microbiology services, Digital Forensics and Multimedia services.
Over 35000 cases handled
According to Dr. Charles Karangwa, since RFL started its operations in 2018, it has received and handled more than 35,000 cases from inside and outside the country.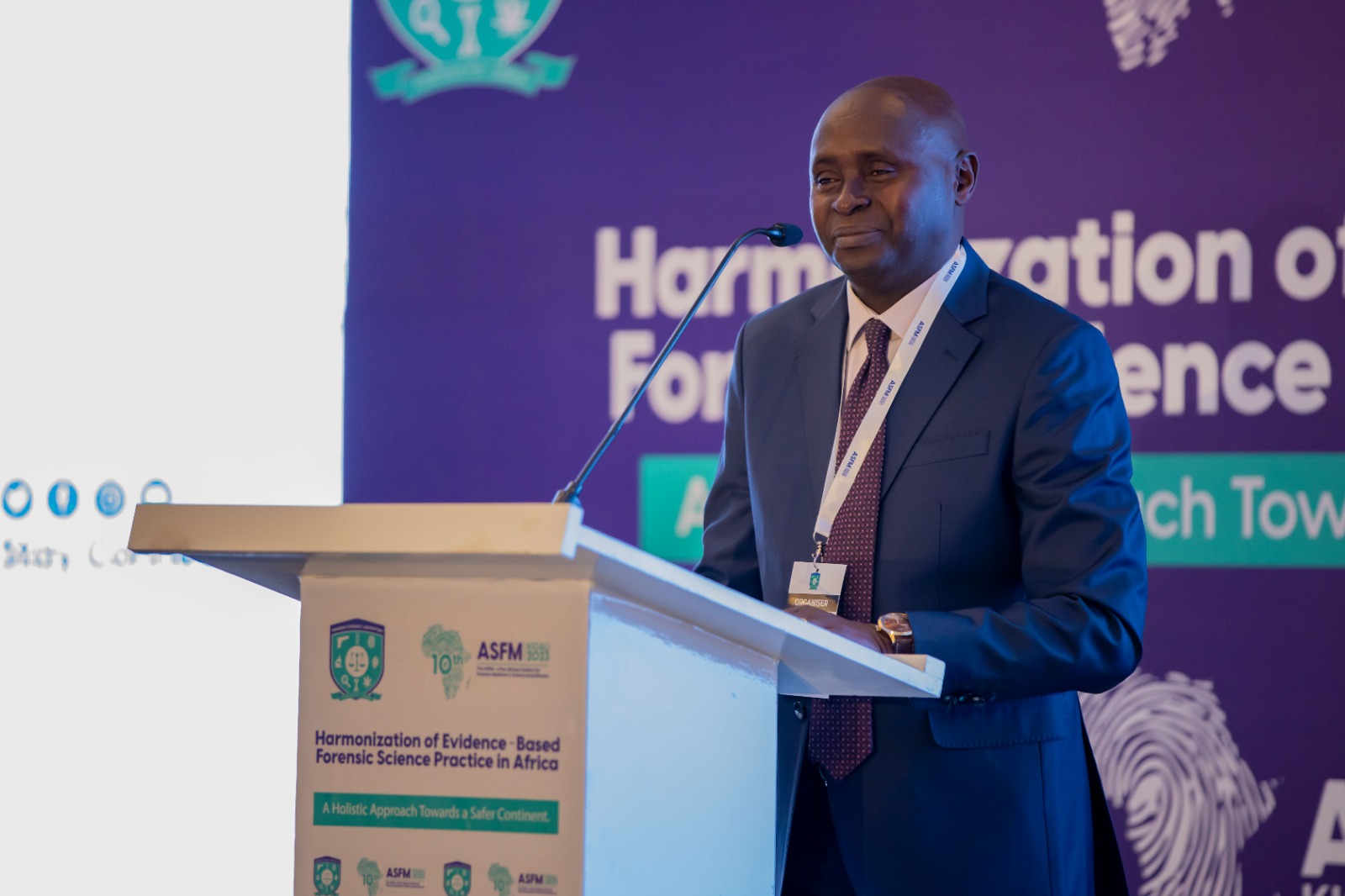 "RFL has developed strong scientific partnership to train its qualified and competitive staff around the world ( National Forensic Sciences University (NFSU), USA, UK, Germany, Russia, etc.) and they are now well productive," he stated.
"RFL is on the aggressive roadmap towards the accreditation of its services, so far we have undertaken a number of preparations including continuous capacity building of the staff, Acquisition of high and latest tech equipment for cases handling, and implementation of the Laboratory Management Information System (LIMS) for chain of custody management at our level, and annually we are participating in proficiency test program," Dr. Karangwa Continued.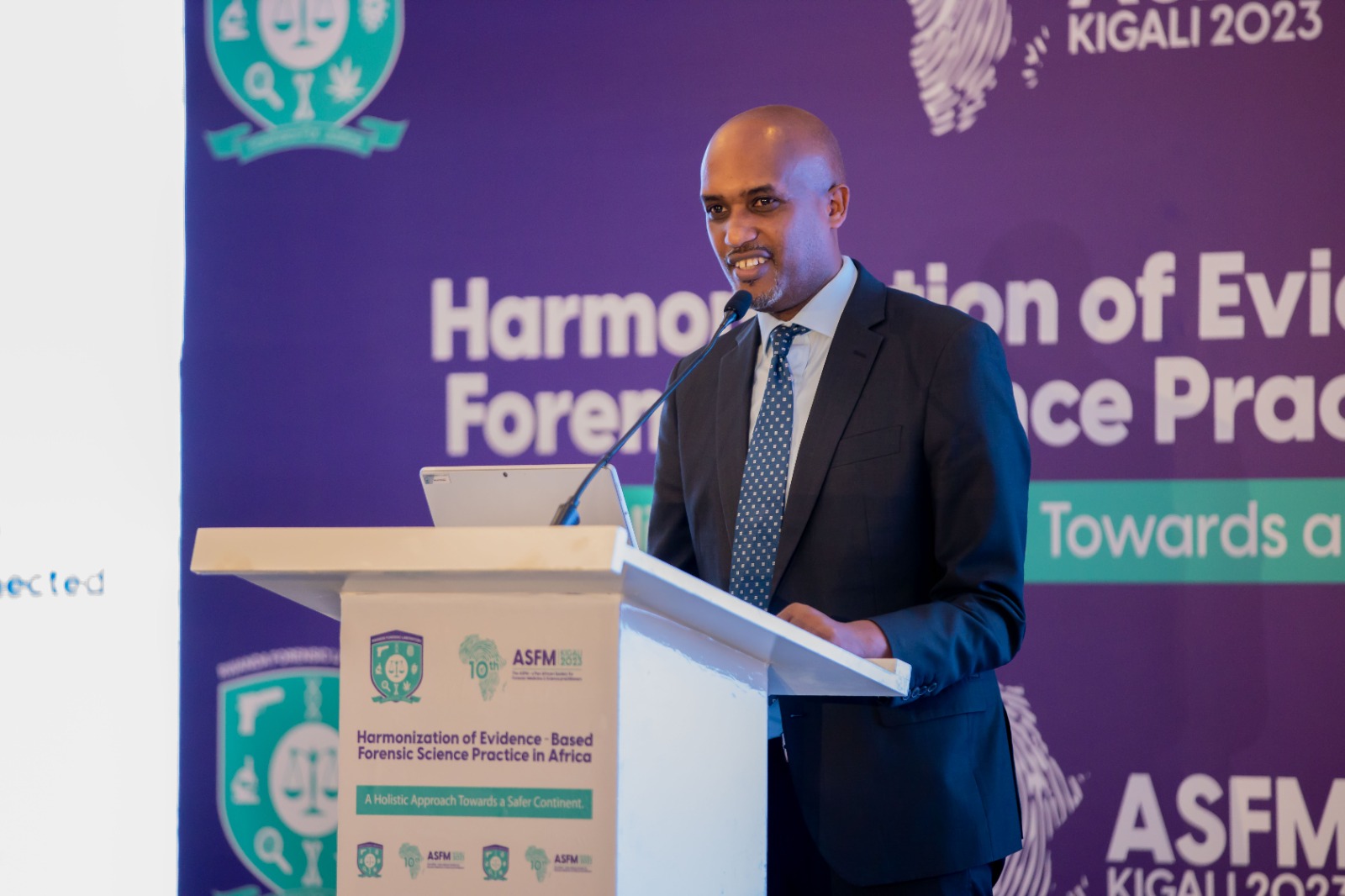 According to Dr. Emmanuel Ugirashebuja, Minister of Justice and Attorney General, Forensic is one of the key fields that support quality justice service delivery.
"It is of great impact to have forensic professionals together discussing matters that bring solutions to the African continent but also the World. RFL has enormously contributed to the justice system to harmonize justice services and the quality services delivery," Dr. Ugirashebuja said.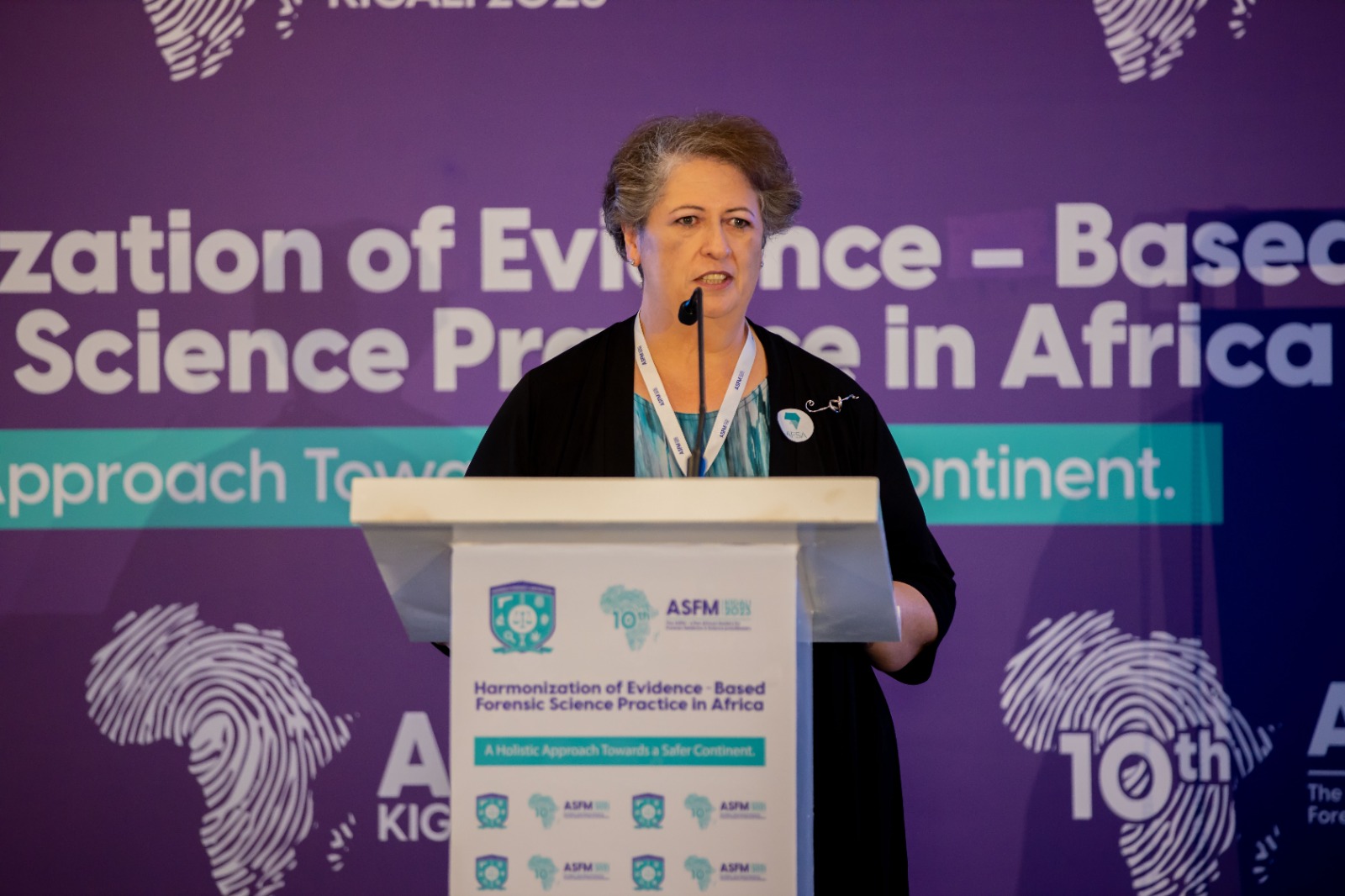 By: Uwamaliya Florence