40% of all deaths in East Africa are caused by non-communicable diseases – NCD Alliance reports
The Non Communicable Diseases (NCD) Alliance reports that in East Africa, at least 40% of deaths of people living in the region are caused by communicable diseases.
This was announced by Professor Joseph Mucumbitsi, the Chairman of Rwanda Non Communicable Diseases (NCD) Alliance, the President of NCD Alliance East Africa, at the launch of the East African Regional Conference of Non-Communicable Disease (NCD) Alliance on November 24, 2022. The theme of this NCD Conference 2022 is "shaping an East Africa Free of NCDs through People Centered Interventions and Transformative Development"
Professor Joseph Mucumbitsi said that the purpose of this meeting is to bring together ideas to ensure that the people of East Africa live without the problem of communicable diseases.
He said: "It is to discuss all the problems that can lead to the increase of non-communicable diseases, to talk about all the programs that can reduce them, especially in our African countries because most of the deaths caused by non-communicable diseases occur in our developing countries. in East Africa we say that at least 40% of people who die in this region are infected with non-communicable diseases."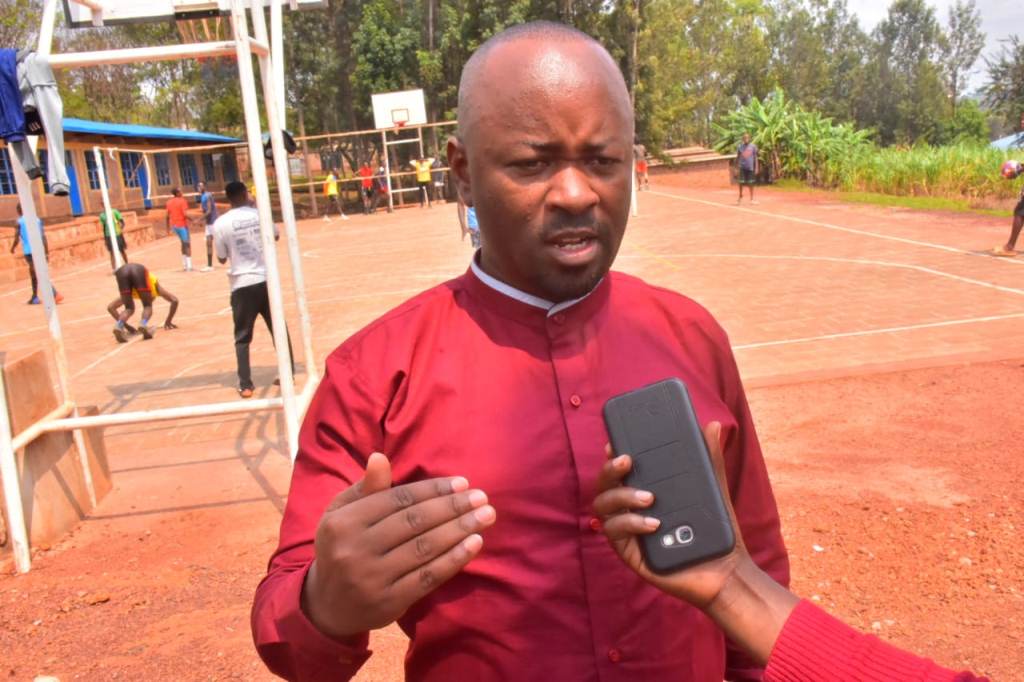 Professor Joseph Mucumbitsi
Professor Joseph Mucumbitsi continues to say that people in Africa die from non-communicable diseases because the ability to treat them is low, and he says that to solve this problem is to prevent them, and those who get sick should be monitored early before they become seriously ill.
He said: "They are dying because we don't have enough capacity to treat them. It is therefore important that we put all our efforts into prevention, to raise awareness among people to prevent them, to detect them early, the earlier you see them, the better you can fight them, and you may be able to recover from them or live with them. So in general, this meeting is expected of programs in the region that we coordinate ideas to fight these non-communicable diseases, those who have them can have treatment."
He says that the fact that medicines do not reach those who have these diseases or they do not reach them in time, are many things that must be taken care of, but in the production of these medicines, there are ideas of building industries that make these medicines, especially because it is also in the problems that the Government of Rwanda has started to think about how to deal with it. Another thing is that in order for these medicines to enter the country, they are not too difficult for those who bring them, but they also work so that they come without defects.
State Minister Dr. Tharcisse Mpunga
The State Minister in charge of Primary Health Care in the Ministry of Health, Dr. Tharcisse Mpunga says that in Rwanda programs, NCDs clinics with trained nurses were established at District Hospitals in Rwanda and NCDs treatment centers are being established, so that a person suffering from these diseases is followed up properly.
He said: "These services as I have described are provided from health counselors (Abajyanama b'Ubuzima), health centers to hospitals and other clinics. We have been building capacity based on the knowledge they have so that the resident can receive counseling, a counselor will help him to recognize the symptoms of these diseases and help him to go to the doctor when he has these diseases. At the clinic, there are now trained staffs that do the daily work of receiving patients with these non-communicable diseases and taking care of them every day.
He says that in order to make it easier for those suffering from non-communicable diseases to get medicines, there are things being done so that in the coming days it will be easier to get those medicines and they will be provided through medical insurance (Mutuel de Santé).
Director Cristina Persons Perez
Cristina Persons Perez, Capacity Development Director at the NCD Alliance Global, said the meeting is important because it is the best way for governments to act quickly to eradicate non-communicable diseases.
SHe said: "The reason this meeting is important is that non-communicable diseases such as cancer, diabetes, high blood pressure, arthritis and many other chronic diseases, these diseases cause a great problem in the society. These diseases are among the leading causes of death in the world, with 74% of deaths worldwide.
"Treatment of these diseases requires a high level of financial capacity and is causing many to become extremely poor, where the estimate shows us that every year at least one hundred million of the world's population face poverty due to the problems of these diseases. And we know what it takes to be able to face this great challenge. So this is a good way for the government to immediately take the initiative in dealing with and preventing these diseases, in order to save the future."
Globally, more than 70% of people are affected by non-communicable diseases, and in East Africa, 40% of deaths in the region are caused by non-communicable diseases.
The report of the World Health Organization (WHO) of 2018, shows that in that year non-communicable diseases killed 41 million people which is 71% of all people who died in that year. Most of these were over 65 years old.